Spinning, twisting, fine-tuning and crystallising ideas. What is the primary target audience, what should we offer them, who are our competitors? What if the idea had a completely different main direction? And the most difficult thing is to learn to let go before every single detail is worked through. You need to stop elaborating and start acting. You must find out where the path takes you.
Around 40 enthusiastic participants convened at the young entrepreneurs' innovation camp, the Bear's Den, organised by the Rural Network's thematic group youth. Some participants already had a business, some an idea, while a few just had a vague outline of the kind of idea they were seeking. Experienced business veterans and skilled sparring partners also participated.

The Bear's Den camp, arranged in Gustavelund in Tuusula, included 48 hours of frenetic activity. On the first day, the participants were divided into teams on the basis of their interests. Thoughts, business ideas and innovations flew around on a wide range of topics, including wood and food processing, travel, a range of technological solutions and social and health care services. The plans were refined both among the campers and with the support of sparring partners.

On the second day, more seasoned professionals joined in to lead the participants further down the path towards becoming entrepreneurs. Support was provided in areas such as productisation, experimental culture, distribution channels, digitalisation, design, project financing and marketing.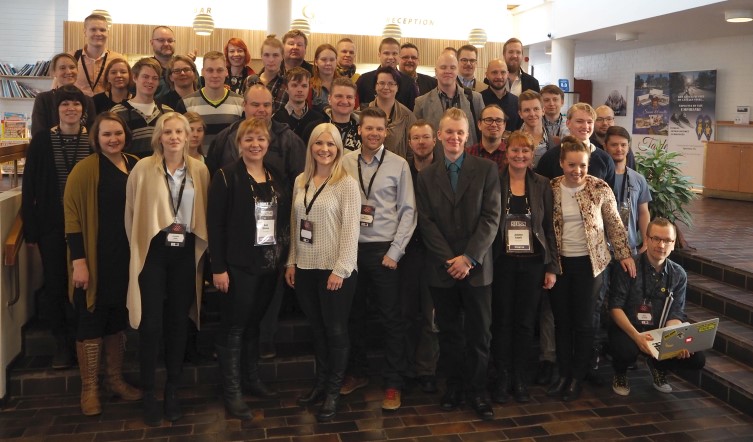 Real results

One thing was clear: nobody slept in the Bear's Den but everybody worked hard. The participants were truly passionate about achieving something.

The fact that it was also a competition brought additional energy to the Bear's Den. The evening of the second day culminated in pitching, involving a presentation from each team or idea, with the aim of convincing potential investors. After the pitching, the jury selected five teams, which were awarded. The winners were awarded prizes such as a meeting with investors on the next day or press interviews. One lucky winner was moved directly onto the Rural Growth Path in the GrowthOpen contest.

Timo Ilo and Jesse Korhonen are one of the teams awarded at the camp. They did not come all the way from Joensuu in vain.

"This camp was a really positive surprise. Everything worked really well, there was no pointless activity, just useful action," said Jesse Korhonen.

Vili Helminen and Tapio Soini combined their ideas at the Bear's Den camp. They were also enthusiastic about the camp's results.

"In addition to efficiency, the expertise shared by top notch experts and team spirit were the best aspects of this camp. Everyone has true entrepreneurial spirit," said Tapio Soini.

At the camp, Helminen and Soini also realised that entrepreneurialism is not just a fancy import from across the Atlantic. You need to work hard, but when the direction is right and you get going, there is potential to do incredible things.

If the future of the Finnish countryside is left up to the participants of the Bear's Den, there is nothing to worry about.


See videos of the camp: Bear's Den camp for young entrepreneurs (in Finnish, partly in English):



Text: Sinikka Torssonen / The Finnish Network Support Unit